Can you identify the man in this picture?
We found the picture below among some of Jeanette's old family photos. The man in the photo certainly looks like he's related to Jeanette's dad, Cecil Langton. We wonder if he could he be one of Cecil's grandfathers:
He looks like a healthy, prosperous, American male in his 50s or 60s, photographed some time between 1880 and 1910. That description would fit either man. One possible clue is the Masonic pin he's wearing. We know James was one of the charter members of Oliver Lodge No. 38, A. F. & A. M., which was organized in Seward, Nebraska, 18 June 1878. We have no information as to whether Ben was ever a Mason.
There's no date or identification on the photo. Jeanette's cousin Mike Herder has an identical copy of it, but doesn't know who its subject is, either. Jeanette and her sister both think the man looks like their uncle Curt (James Curtis Langton), who was one of James Langton's sons.
If anybody has any ideas who this gentleman is, we'd like to hear from you.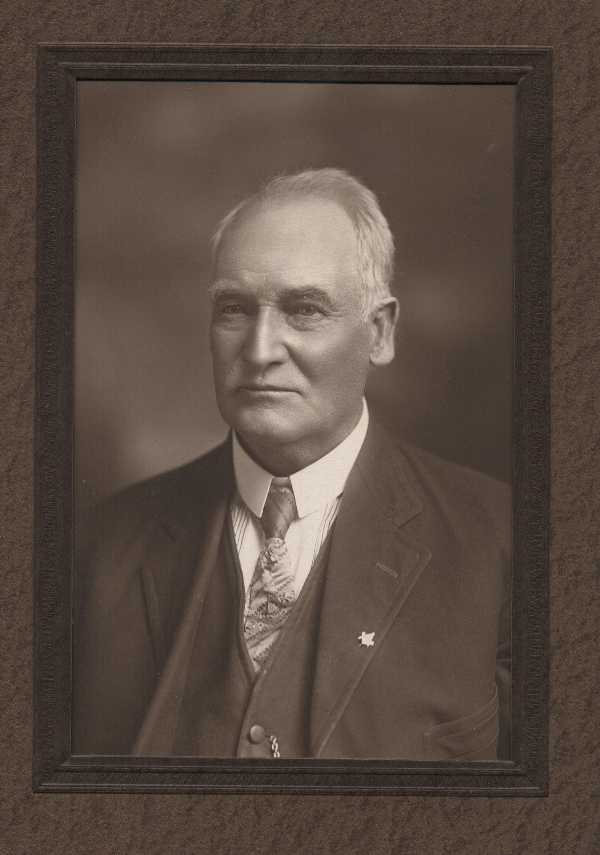 This page was last updated 13 Feb 2013.