Lawrence Jennings Winans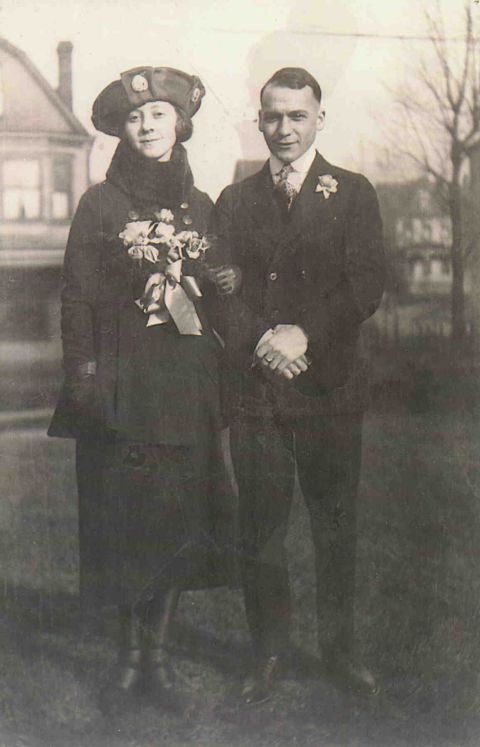 Lawrence Jennings Winans (1897-1960) married Rosalia Osborne.
Businessman, lumber. Moved from OH to Pittsburgh.
Children:
Patricia,
Lorraine,
Thomas,
Marilyn,
Charles,
William,
Frances (Nance),
Lawrence, and,
Kathleen.
Lawrence was probably born in Galion, OH, the son of William J. and Minerva (Marlott) Winans. His older sister, Hazel, was born on 2/28/1895. She married Henry T. Parris, with whom she had six children. Her family settled mainly in the area of Conneaut, OH. William's last child, Bernice, died at age 10 months, and is buried in Galion.
Lawrence served as a page in the OH Legislature in Columbus during high school. He wanted to become a lawyer. He attended Wooster College for a short time, and served briefly in the army during the latter part of World War I.
Lawrence started working for a lumber company in Marietta, OH and lived there for a short time. He relocated to Pittsburgh, PA around 1918. Lawrence married Rosalia Osborne (1898-1995) of North Pittsburgh in January of 1921. The couple went on to have nine children, none of whom had much knowledge of their family heritage.
The 1920s were prosperous times in Pittsburgh and for Lawrence's family. He went to work for Wilson Brothers Lumber Company, and worked for this company for many years. His work included bookkeeping, and he progressed to the position of President. Lawrence did very well through the depression years. He built his home on Spencer Ave. around 1934. Timber of the lands of his company was depleted, and the company folded, at which point the lands were sold to the U.S. for Military grounds.

Dave Winans
September 2013
---
Thank you, cousin Dave, for sharing a biography of your grandfather, who was another "hitherto unknown to us" Winans relative, and for sending us the photo of Lawrence and Rosalia. Dave comments, "We think this is their wedding picture from December of 1920 or January of 1921. Everyone in Pittsburgh wore black back then because of the soot."
This page was last updated 6 Nov 2013.