Geo-chronology
A very large part of our family history is the story of migrations from one place to another. This section of the Carey Family Album might help you visualise the places where our families lived and the time frame in which they lived there and also when they moved from one place to another. From this page, you may visit any state in the U. S. A., then go to a specific county to look at a very condensed chronology of the comings and goings of our ancestors. For the most part, we'll limit the entries to those pertaining to ourselves or our direct ancestors, although we'll definitely add some information about aunts and uncles here and there. There will be plenty of links to pages with more details of the lives of the persons mentioned. We hope you enjoy browsing "geo-chronologically" through this family album.
Click on the state you'd like to visit!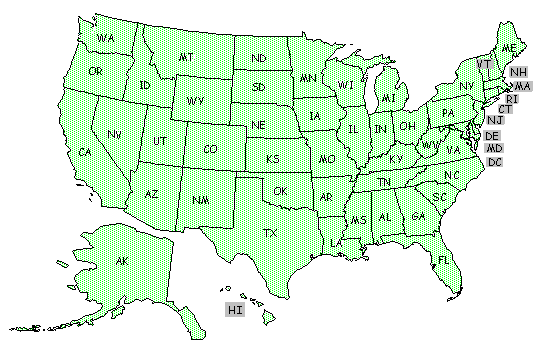 This page was last updated 2 Jun 2007.