EYE ON THE FOOTBALL
When Irish Eyes Were Crying
Nearly 80 years after the famed rivalry began, sportswriter Bill Walker reflects on the USC's greatest triumph over Notre Dame.
TV CAMERAS WILL undoubtedly zero in on a spectator prowling the sidelines on Nov. 27 when USC and Notre Dame meet in the 76th game of a storied football rivalry.
Anthony Davis '75, now long retired from the football wars, kick-started a historical USC rout in 1974, taking a second-half kickoff back 102 yards to help bury the Irish under a 55-point scoring blitz.
This was a far cry from the first game I saw, in 1926, at the tender age of 11. Notre Dame won 13-12 that day, and I started a lifelong affair with Trojan football.
The following year, Notre Dame won 7-6 at South Bend; USC could not convert the point after touchdown. But they did improve in 1928, when I saw my second Notre Dame game. The Trojans celebrated a 28-14 victory and Howard Jones won his first national championship for Troy.
How did this colorful, controversial football rivalry begin? Legend has it the catalyst was a lighthearted exchange between the wives of USC's graduate manager (akin to an athletic director) Gwynn Wilson and Notre Dame coach Knute Rockne in 1925. Boasting to Mrs. Rockne about Southern California's perpetually warm weather, the young Mrs. Wilson remarked that Los Angeles would be a much nicer place to visit in November than Lincoln, Neb., where the Cornhuskers had just scored a humiliating victory over the Irish. Mrs. Rockne mentioned the idea to her husband, and thus began the yearly cross-country contest.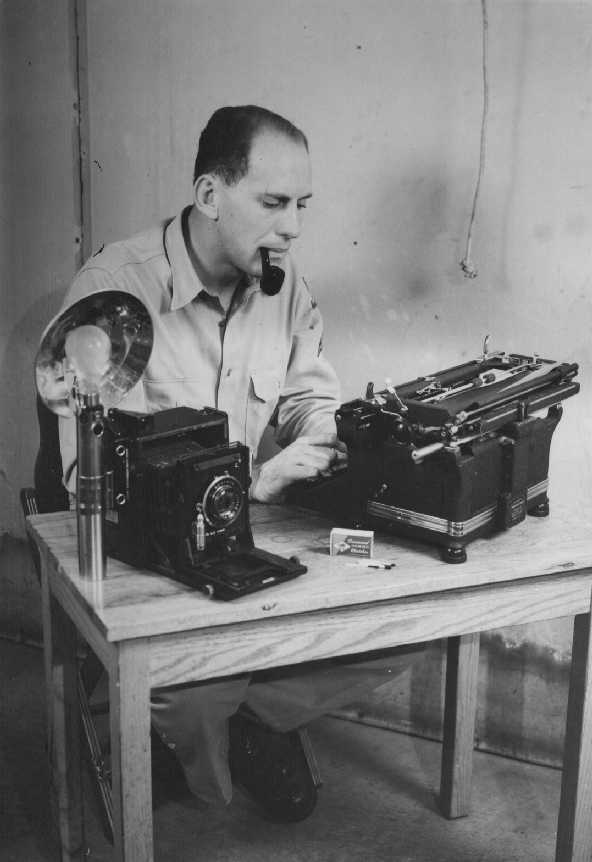 IN THE ENSUING 76 years, sportswriters, fans and coaches alike have dubbed the 1974 encounter the most memorable of all. If the 85,533 football fanatics who crowded Memorial Coliseum that fall afternoon had been charged double the usual admission price, they wouldn't have felt cheated.
They saw two completely different football games that day. Notre Dame won the first half, 24-6. The Trojans came back after intermission to win 55-24.
Sparked by Davis' kickoff return, USC rolled up the most points ever recorded against Notre Dame since Army scored 59 points in 1944. One sportswriter called the USC rout the greatest disaster to hit the Irish since the great potato famine.
Davis "should now get permanent possession of Notre Dame," quipped Los Angeles Times columnist Jim Murray. "He's scored 11 touchdowns on the Irish, and that's more than Army scored on them in the last 20 years.
Notre Dame scored early in the first quarter with two short passes, a 9-yard run and a field goal to run up a 24-0 score. Trojan quarterback Pat Haden '75 hit Davis with a 7-yard pass; the 2-point conversion failed and, at halftime, Notre Dame was ahead 24-6.
Hundreds of Trojan fans left as the marching hand played, haunted by bitter memories of the 51-0 thrashing of 1966 - probably the all-time worst USC loss. (They would have been wiser to remember 1964, when USC had been down 17-0 to Ara Parseghian's No. 1 Irish at halftime. Led by quarterback Craig Fertig, the Trojans had dominated the second half and won 20-17 in a wild finish that cost Notre Dame a national championship.)
Those resolute Trojan fans who stayed on were in for a rare treat. "We needed a catalyst," coach John McKay said in a 1974 post-game interview. "There were no NCAA rules against blocking on a kickoff. We knew we had to score the very first time we had the ball."
And score they did. Davis - who had made six touchdowns against the Irish in 1972, when USC won 45-23 - was ready. He took the ball 2 yards into his own end zone and picked up help from Ricky Bell, a key block by Mosi Tatupu '78 and a final key block at the Irish 35-yard line from Mario Celotto '78. The 2-point conversion failed. The score inched up to 25-12.
Davis' 102-yard kickoff return brought thousands of screaming fans to their feet and was a prelude to a third stanza blizzard of points that piled up so fast the scoreboard conked out. With quarterback Haden overseeing the offense, USC produced 35 points - the most ever scored against the Irish in a single quarter.
Two minutes into the fourth quarter Haden pegged another touchdown pass to Shelton Diggs '78; then Charlie Phillips '75 of USC ran an interception down the sidelines for 58 yards. The final score was 55-24. In 17 minutes the Trojans had scored eight touchdowns. (The rest of its 1974 season, Notre Dame gave away a total of eight touchdowns, less than one per game.)
Parseghian was in shock. He couldn't explain why his team was so flat the second half. "Perhaps the cold weather in South Bend" had hampered his game preparation, he speculated in a post-game interview.
McKay was quick to needle the Irish coach: "The cold weather didn't seem to bother him when he beat us here in 1966 (51-0). We'll play him in July if he wants."
While the Irish returned to Indiana, Parseghian checked into a Los Angeles hospital for a three-day rest.
USC beat Ohio State in the Rose Bowl later that year and was eventually named national champion by United Press International, sharing the title with Oklahoma.
Notre Dame beat Alabama in the Orange Bowl; at halftime Parseghian announced his retirement.
Davis, now 52, was runner-up for the Heisman Trophy that year to Archie Griffin of Ohio State. Davis tried pro football but, injury-prone, lasted only a year. Haden won a Rhodes scholarship to study in England, then returned to Los Angeles to study law while playing quarterback for the Rams. He later announced football from the TV press box in tandem with Parseghian. The late McKay resigned from USC in 1976 to coach pro football for the Tampa Bay Buccaneers.
HOW DOES THE rivalry stand as of this year? Overall the Irish still have a big edge, with 42 wins to the Trojans' 28 victories. (There have been five tie games.) USC had a couple of winning streaks in the 1970s and late '90s, when John Robinson - who followed McKay in two coaching stints - "owned" the Irish.
I've seen every game since the debut of television in 1947, either in the Coliseum or by broadcast from South Bend. The ones that stand out in memory are the 1964 and 1974 come-from-behind victories led by Craig Fertig '65 and Haden. Two years ago, Heisman Trophy quarterback Carson Palmer '03 put on a dazzling display, leading USC to a 45-14 win, with 425 passing yards and four touchdowns. Last year sophomore quarterback Matt Leinert directed almost a mirror-image repeat, 44-13, with four touchdowns and 351 yards.
My prediction for this year: USC, again, by a big edge.
-- Bill Walker